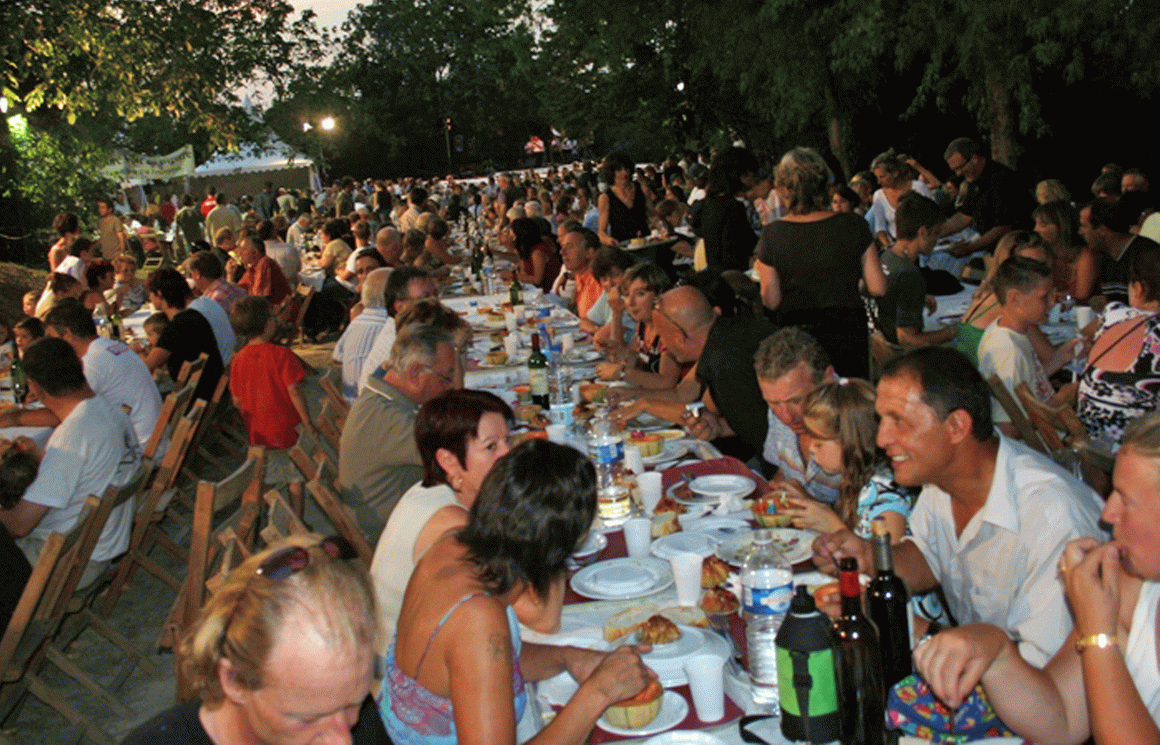 If you fancy a little activity during your holiday there is plenty to do in the area. We have lived here for many years & have a good knowledge of places to visit, vineyards to try. Most of the activities we have done with our children whilst they have been growing up here.
We also have regular updates of what's on during your stay – from local Tennis tournaments to National Festivals in the area. We are happy to recommend what would suit your family group the best. Equally, if you want to spend your time by the pool sampling the local produce and wines, we can recommend good local suppliers.
Madiran
The Madiran Village Wine Shop – Chez Madiran
Le Prieure 0536300305
Auberge de Madiran L'Estanquet- 05 62 55 35 44
La Palombe Gourmonde – 05 62 96 35 39.
Le Relais d' Aydie – 05 59 04 00 09
Wines
The Group of Independent Wine Growers – an excellent selection of very good wines to be found, including Bio certified growers Domaine Clos Baste, Domaine Capmartan and Domaine Barbazan
The Large Plaimont Co-operative – including Chateau Crousseilles, where the grapes from around our properties, once harvested at the end of summer, are vinified.
Some Bio certified growers include
Restaurants
Le Monastere de Saint Mont 0632864611
Maubourguet
Hotel de France – 0531176279
Les 3 B's – 05 62 96 79 68
Marciac
La Petite Auberge – 05 62 09 31 33
Cafe Zik – 05 62 09 88 72
Les Filles de Claude – 05 62 09 38 74
Animals
Zoo d'Asson– 05 59 71 03 34
Maison de Loups– 05 61 64 02 66
Deer Farms
La Houga– 05 62 08 96 97
Birds of Prey Madiran
Water Sports
Local Kayaking is available at Plaisance du Gers, run by the commune
Tree Climbing
En Chene & Frene Parc aerobatique – 0682401221
Caves
Cars
Chateaux
Fortified Town of Larressingle
Chateau de Mascaraas – 0559049260
Termes D'Armagnac – 0562692512
Abbaye de Flaren – 0562285019
Tillac Village – 0562700000
Cycling
Notre Dame des Cyclistes – La Bastide D'Armagnac
Foie Gras
Ferme Bacala, Madiran – Tel: 0562319849
Boutique de Montfort at Maubourguet
Gardens
Tourmalet Botanical Gardens – 0562921806
Les Jardin de Coursianna – 0562682280
Golf
Spas
Thermes de Bagneres de Bigorre
Caliceo – Pau, Toulouse, Bordeaux
Towns
Activities